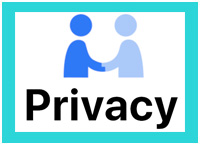 Privacy Policy
The EU cookie law (e-Privacy Directive)
This website does not use advertising or tracking cookies, or similar technologies so there is no intrusive pop-up "warning" about them.
External Websites
Where we provide links to external websites, the content delivered is totally beyond our control and may have changed since we provided the link
Terms of use
Use of this website implies that you accept the terms and conditions on this page and contained elsewhere on it. Use means accessing any computer readable material stored on this website or making any reference to it.
All content on this website, including but not limited to graphics, arrangements of data, programs and webpages is copyright. No part of the website may be included within the frameset of another website or otherwise re-published without our express consent.
No Bots
With the exception of major search engines, we specifically exclude automated processes, webcrawlers, robots etc., from accessing our website and any such activity unless specifically authorised is considered abuse.
Data collected
We do not collect personal information about you without your knowledge when you visit this site, However, as with all websites we do collect and store certain information automatically:
The Internet Protocol (IP) address of the domain from which you access the Internet (For example 192.168.1.1 whether yours individually or provided as a proxy by your Internet Service Provider (ISP)
The date and time you access our site
The pages you visit (recorded by the text and graphics files that compose that page)
The Internet address of the web site from which you linked directly to our site.
We use the summary statistics to help us make our site more useful to visitors, such as determining the site's technical design specifications and identifying system performance or problem areas. This information is NOT shared with anyone beyond the support staff for this web site, and is used only as a source of anonymous statistical information.
Location
The webserver is located in the United States in a secure location. This website is governed by the laws of Gibraltar.
Changes to this privacy policy
If this privacy policy changes in any way, we will place an updated version on this page. Regularly reviewing this page ensures that you are always aware of what information we collect, how we use it and under what circumstances, if any, we will share it with other parties.
This page was last updated on